Valentine's Day. The most anticipated—or, depending on where you stand, hated—day of the year. But instead of sending candygrams or chocolates, this year your Wharton classmates decide to inundate your Facebook feed with would-be viral, Valentines's Day posts.
While we prefer love notes to listicles, The Wharton Journal is doing its part and spreading the love for our friends in Marketing 724. Click on, click often, and check out the most creative posts your classmates put together. (Now that we know how good you are, want to write for us??)
Discover Your Wharton Valentine's Day Fate
This Wharton-specific quiz shows you exactly how you'll spend your perfect Valentine's Day. Hopefully you're cooler than me and not having a date for two in a GSR.
5 Ways Silicon Valley Killed Cupid
AKA: Why You're Still Single. Blame Tech.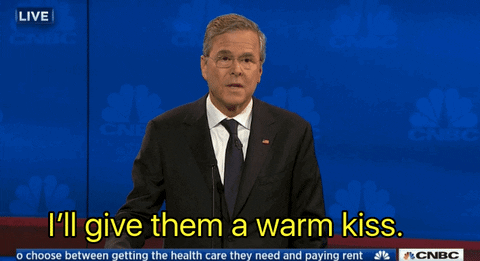 Which Presidential Candidate Should Be Your Valentine?
Ugh. Jeb Bush, really? Find out which potential POTUS is your dream date.
Want to know what he's really thinking when he's giving you those flowers? A what you say vs. what you mean take on little signs of affection.
What Disney Princesses Would Look Like If They Wore Lingerie
Okay…this one doesn't exist. But it def go viral.